We recognize that all our patients are unique and deserve to receive dental care that reflects their individual needs. Our experienced and talented dental team is committed to working with you and your family to create a comfortable, stress-free, and rewarding dental experience every time you visit our practice.
We are pleased to welcome you and your family, and we look forward to working with you.
---
Tasha
Office Manager
Tasha has been with Issaquah Dental Arts for more than six years. Born and raised in Hawaii, Tasha is married to Zach and moved to Issaquah in 2007.
When she's not in the office, you can find Tasha and her two youngest boys Loa and Amani in the football stands at Issaquah High cheering on her eldest son Tyrus and husband "Coach Tui."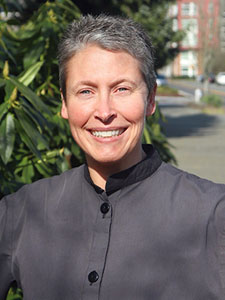 Trevi
Registered Dental Hygienist
Trevi has been with Issaquah Dental Arts for many years! Her passion for overall health and well-being shows in her caring attitude. Her expertise lies in providing you with the most thorough and gentle visit you've ever experienced. Trevi obtained her education through Pierce College and completed her B.S. at the University of Washington. She is a member of the Washington State Dental Hygienists' Association and the American Dental Hygienists' Association and has been a dental hygienist for more than a decade.
Trevi enjoys antiques, gardening, and traveling with her husband Steve.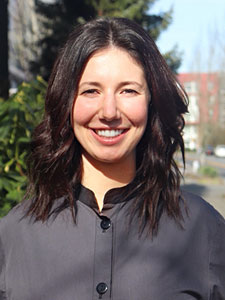 Aimee
Registered Dental Hygienist
Aimee graduated from Eastern Washington University with honors receiving a Bachelor of Science in Dental Hygiene. She prides herself on her gentle touch and giving patients the care they deserve.
When not at work, Aimee enjoys leading an active lifestyle snowboarding, hiking, camping, and travelling.
Erika
Dental Hygienist
Erika started working with us in 2013 as a sterilization tech. She attended Clark College and graduated with highest honors and a bachelor's degree in applied science of dental hygiene. She enjoys spending time with people: helping each improve their oral health with thorough cleanings and patient education.
Erika spends her spare time with her husband, son, their two kitties, and chocolate lab puppy. They enjoy hiking, nature walks, and being with friends and family.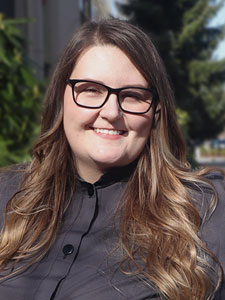 Chelsia
Dental Assistant
Chelsia graduated from the Clover Park Technical College dental assisting program in 2013. She loves to help patients gain confidence through their smile, and enjoys the opportunity to help comfort patients who may experience anxiety with dental visits. She has been cross-trained for the front office, which enables her to help coordinate treatment and discuss insurance coverage when she is not assisting the doctor.
Away from the office, Chelsia enjoys spending time with her other half and family. She loves to explore the Pacific Northwest by camping, and when the weather isn't as nice, you will find her at home playing card games or being crafty.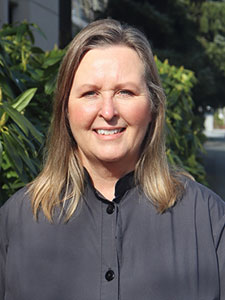 Shelley
Registered Dental Assistant
Shelley has been a clinical dental assistant for many years. She loves meeting new people and making them feel comfortable and at ease during their dental appointments.
When she is not working she loves gardening, riding motorcycles, and hiking the beautiful trails that surround us.